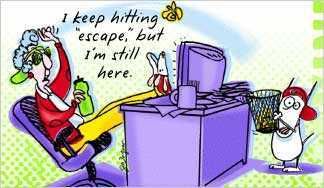 Yes, I'm still here... a chubby chick aimlessly floating around in Fat Blog Land... going nowhere on my "journey to lose 200 pounds." My weight loss has stalled, my motivation is non-existent, and my clothes must have shrunk in the dryer... cuz they are getting pretty freaking tight. And, yes... (taking a cue from
Fat Bridesmaid
)...
I admit it.
I feel like I've been a terrible blog buddy lately, and I apologize. I've been reading everyone else's blogs, I just haven't been leaving many comments because... well... advice and encouragement from someone who has totally fallen off the wagon herself seems kind of hypocritical to me. Nevertheless, I will try to be more supportive of you all from now on... regardless of how I'm doing with my own weight loss efforts. (Wait... did I just type "weight loss EFFORTS???" What EFFORTS??? To be honest... I haven't even been trying lately. How sad is that???)
That being said, I am not discouraged. I know that this is a temporary funk that I am in... albeit a long one, unfortunately. But I still have faith that I am going to get back on track soon and actually start to lose some of the fat that is encasing the lean, hot mama that is hiding inside of me. I do believe that one day I am going to weigh less than 200 pounds. I do believe that one day I will be able to jog a mile... or maybe 2 or 3. I do believe that one day I will look in the mirror and think, "Wow... you look GOOD" instead of... "OMG... I can't believe how freaking fat you are."
So... just bear with me. I'll find my way out of this sugar and stess-laden fog soon and emerge into the wonderful world of weight LOSS with the rest of you.
(((((Blog Buddies)))))